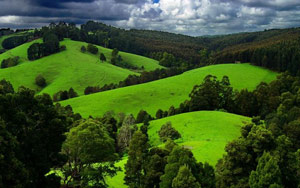 Colorificio I.CO.R. has always been very attentive to politics in defense of the environment , and that is why we have long adopts raw materials with low environmental impact and is pursuing a path of continuous improvement in this regard.
For many years the whole production has as its basis the WATER abandoning using solvents harmful to health.
Our products are already compliant with Directive 42 of 2004 of the European community, which regulates the content of Volatile Organic Compounds (VOCs) in 2010.
Our dyes are not labeled as harmful because formulated with innovative criteria and APEO FREE.
The colorants of Tinting System ICORMIX® have also been made with near zero VOC.
So we decided to promote procedures for the formulation and production of attentive to environmental issues, to protect the health of our workers, the safeguarding of our customers consistent to what today offers the market of raw materials and the type of products.
Useful tips to our customers to protect the environment:
Try to use all of the product contained in the milk pails or maybe helping more product object to be decorated or on the wall.
Let air dry empty container with the residue of paint or varnish.
If you can reuse the container port as tools or objects.
Never throw the leftover paint or paint in sewers and drains.